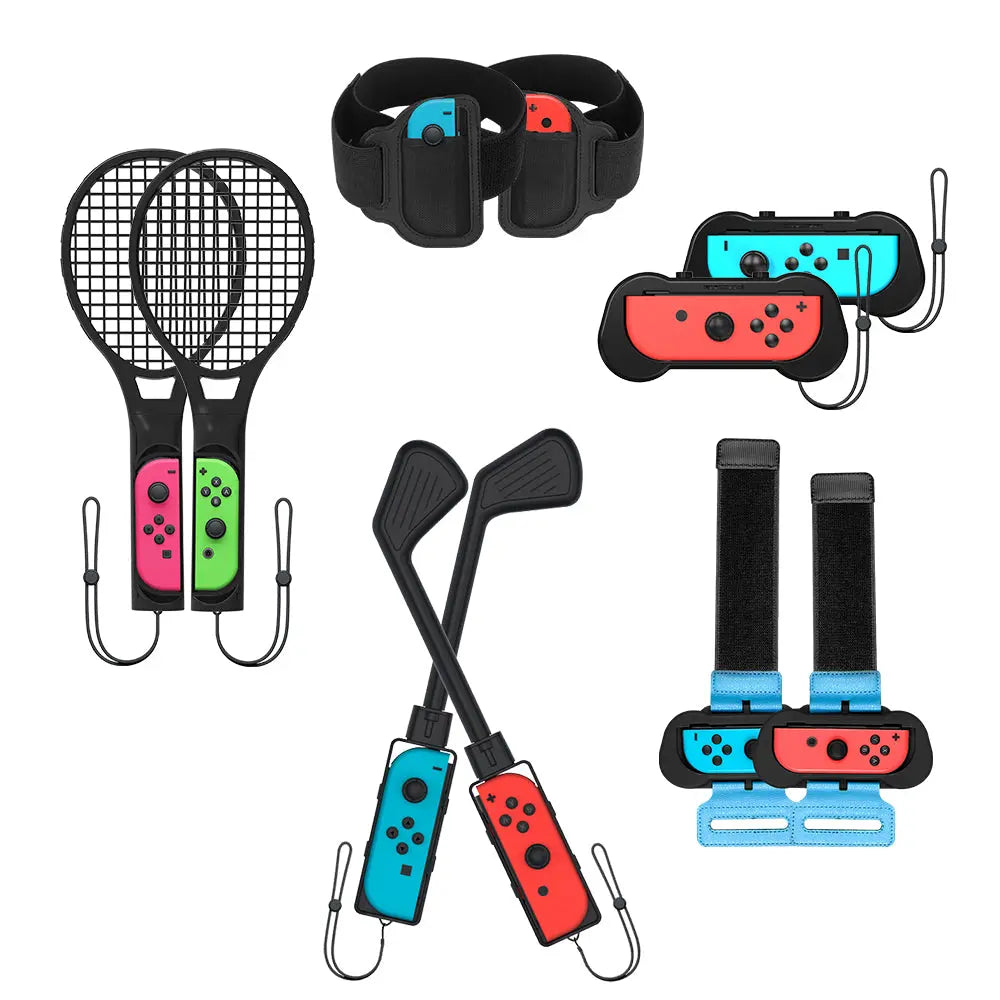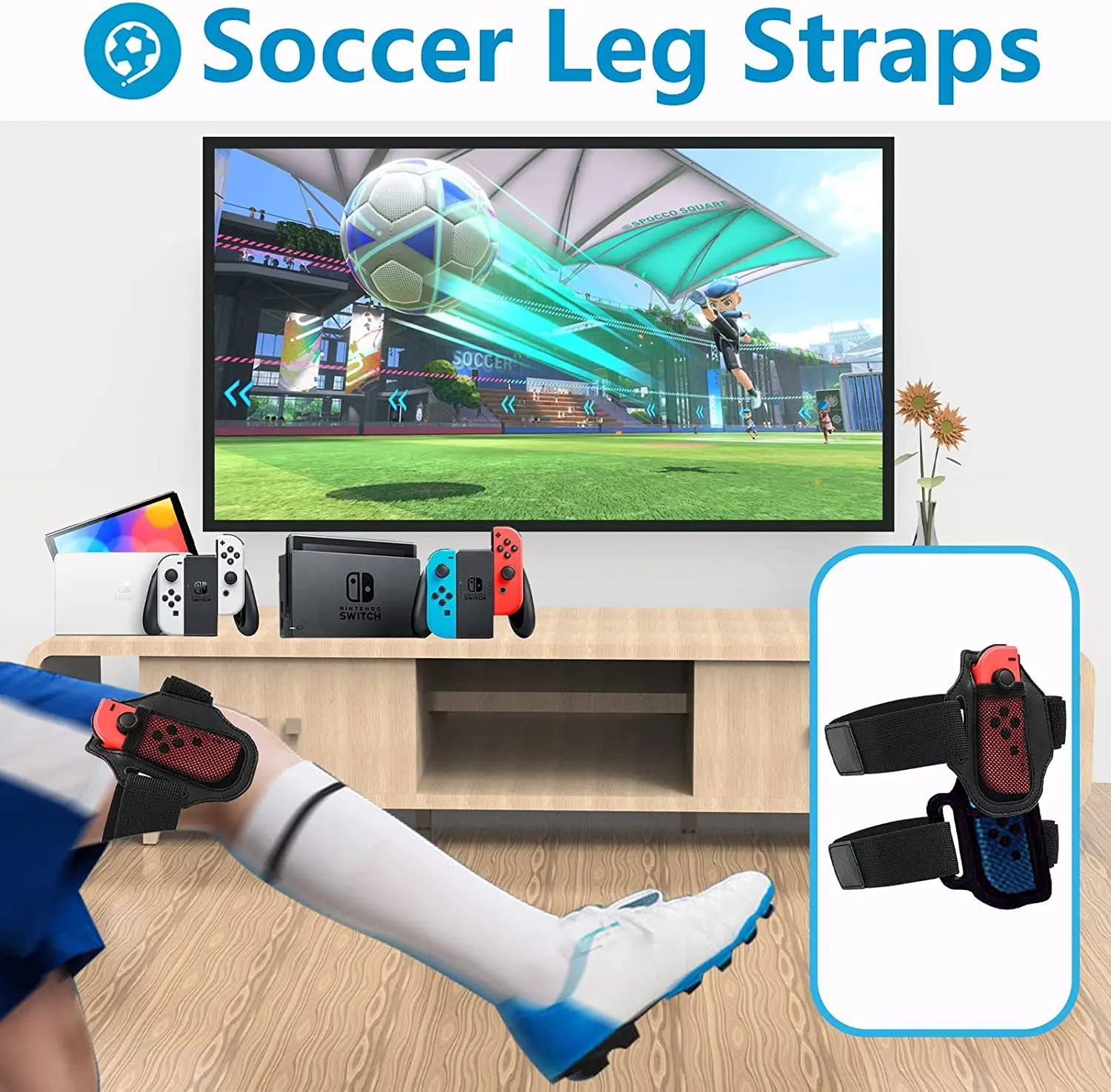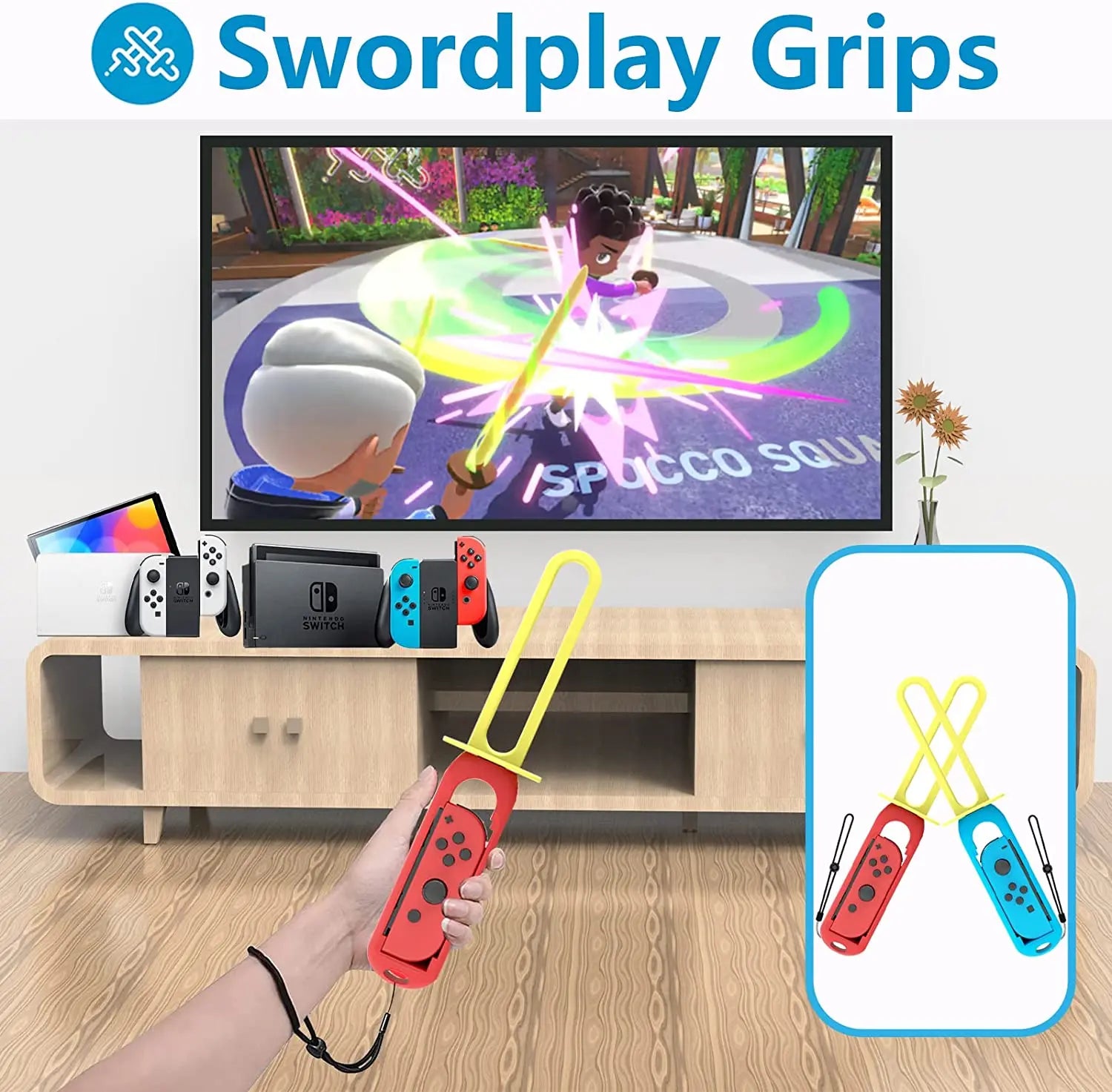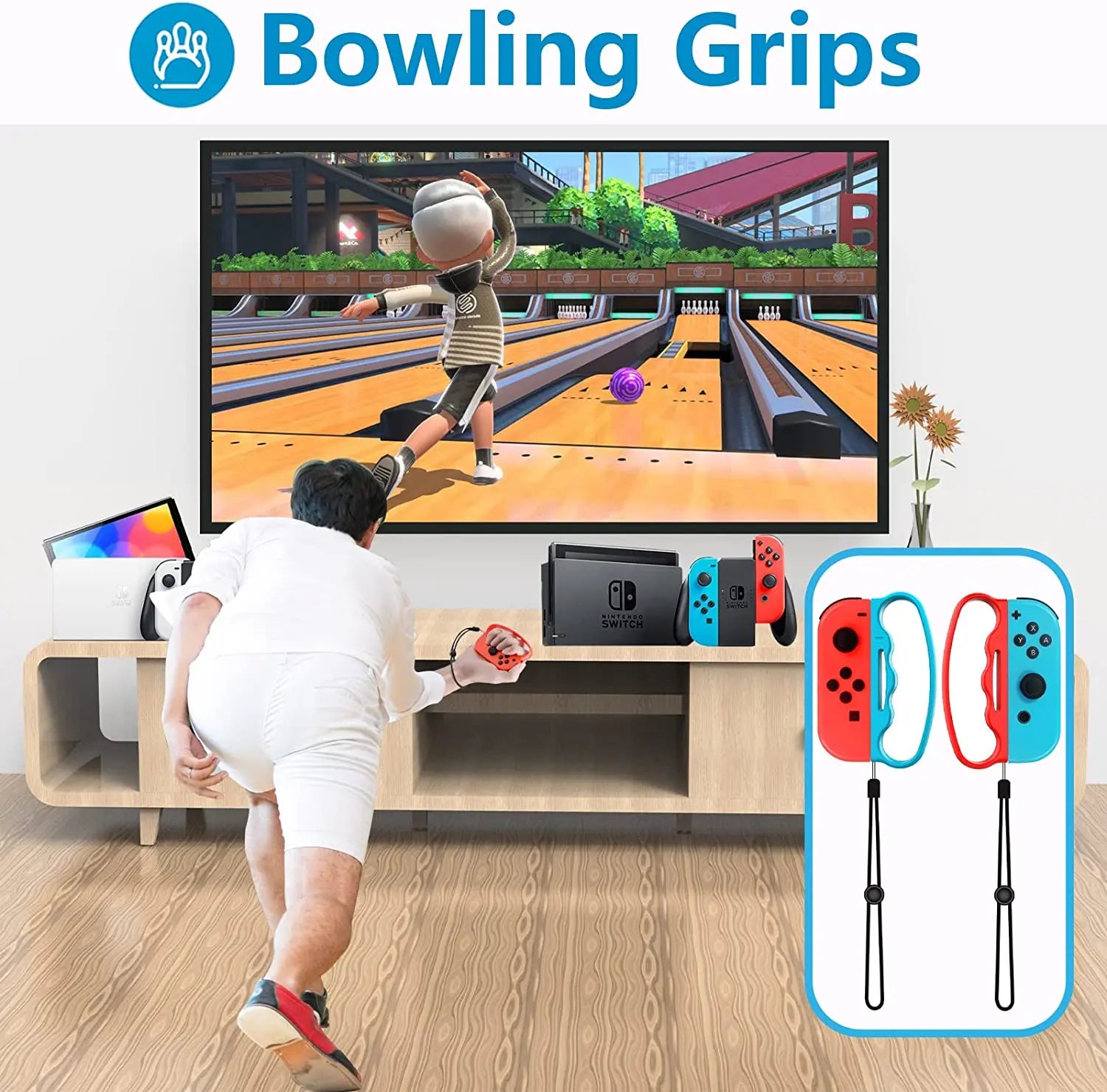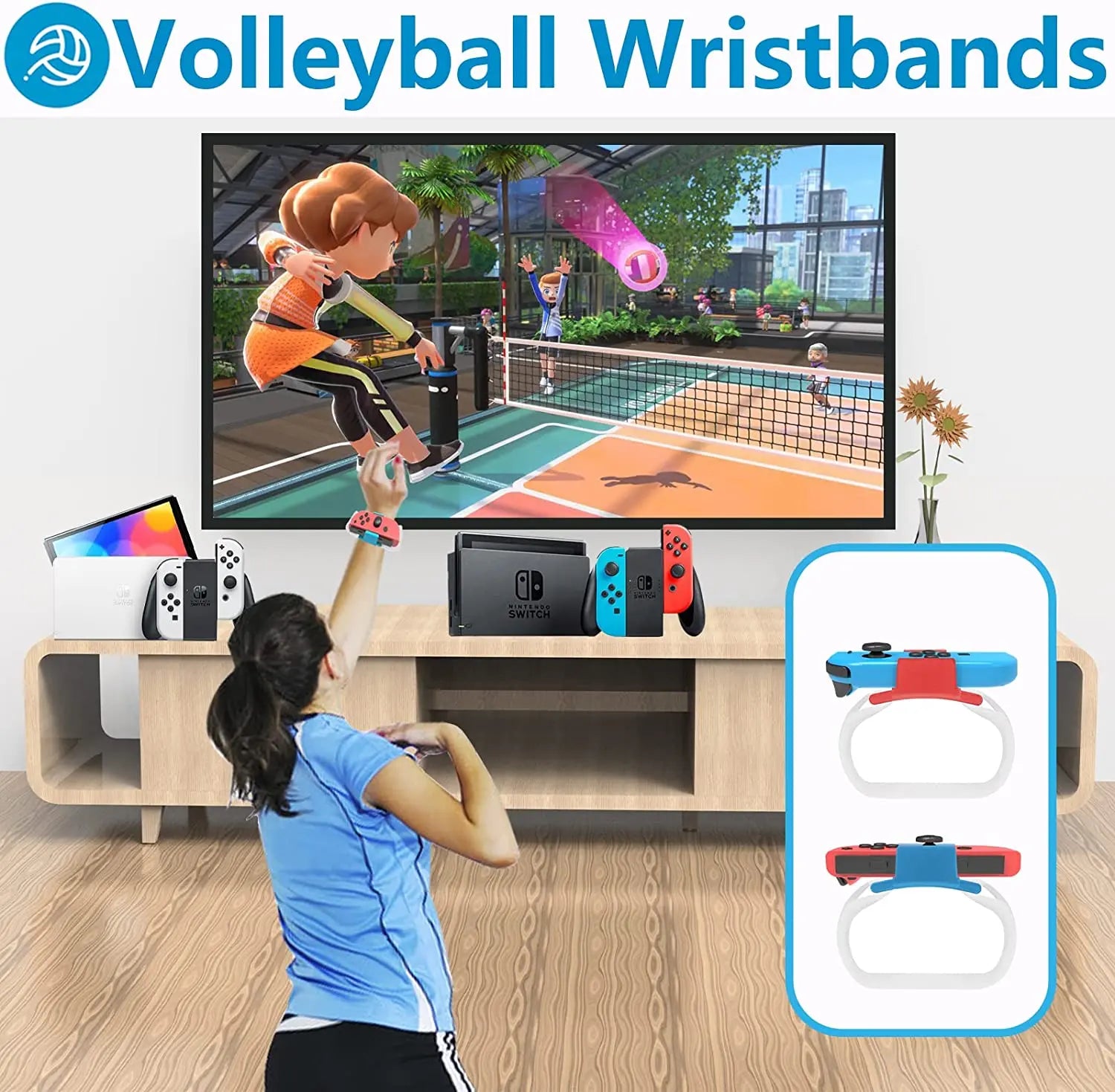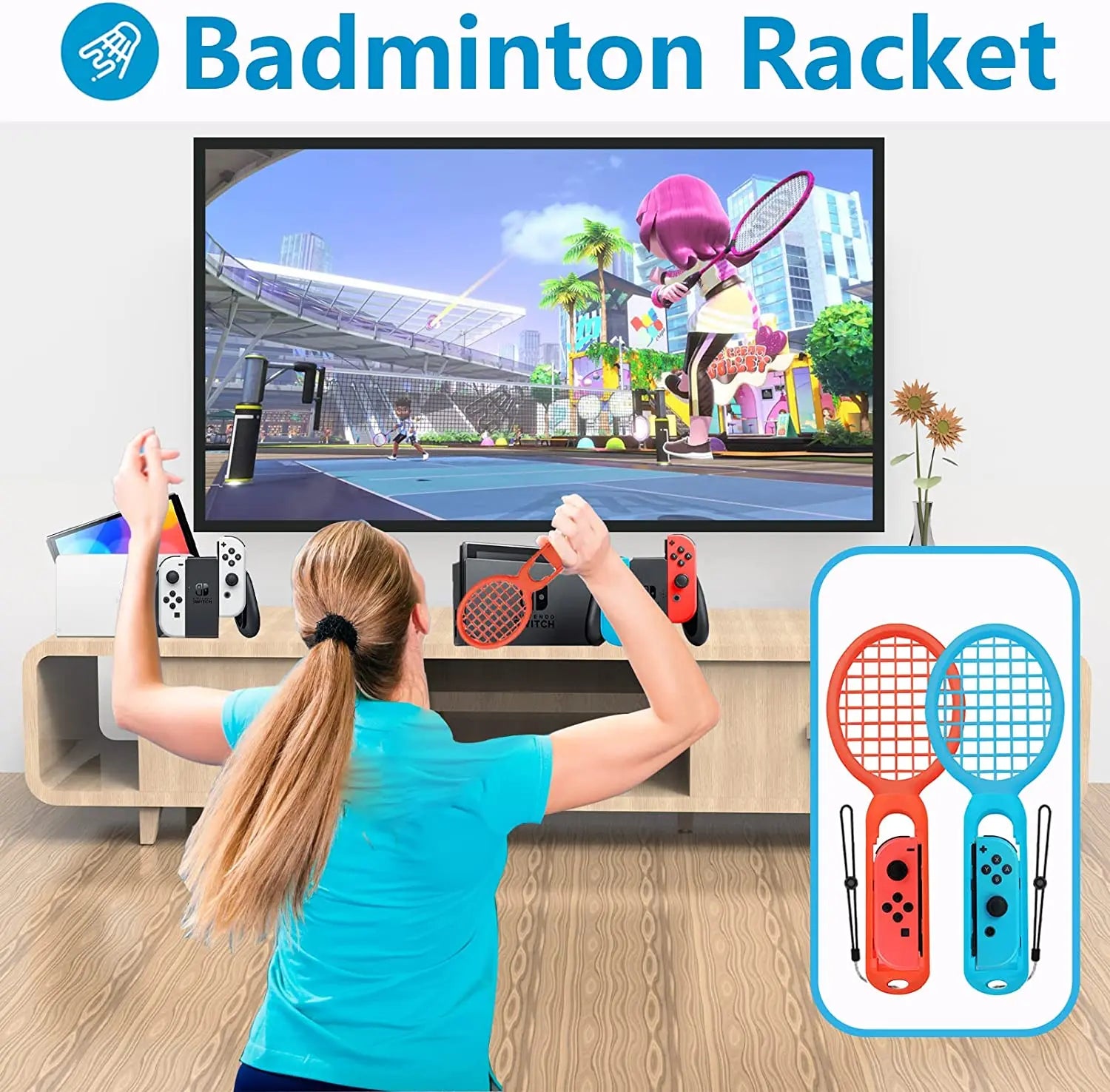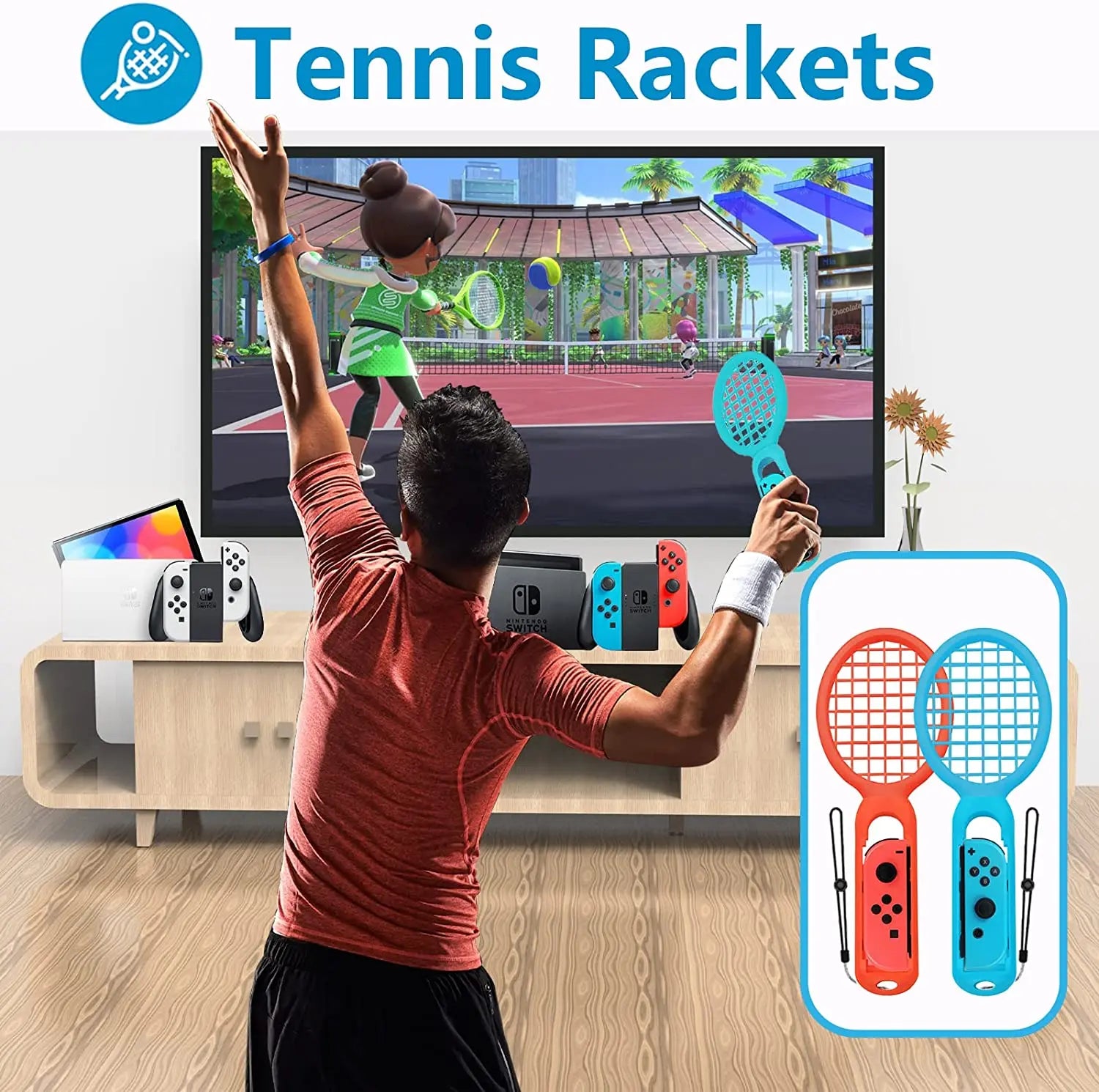 Pojifi witch sports accessories set 10 in 1 for Nintendo Switch Sports
⚽【2022 SWITCH SPORTS ACCESSORIES BUNDLE】 This switch sports accessories bundle is designed specifically for the latest Nintendo Switch sports games - Soccer, Volleyball, Bowling, Tennis, Badminton, and Chambara (swordplay). The switch sports games kit includes accessories for all games.

🏐【10 IN 1 KIT FOR SWITCH SPORTS】 The switch sports accessories kit includes anything you need for Nintendo Switch Sports, 2*soccer leg straps, 2*swordplay grips, 2*volleyball wristbands, 2*bowling grips, 2*rackets for tennis and badminton. This 10-in-1 Nintendo switch sports accessories bundle will save you money and time looking for a variety of accessories.

🎳【2 PACKS FOR 2 PALYER】This switch sports accessories bundle has 2 packs of each game accessory for two players in combat. Make the sports games experience more realistic and improve the competitive fun of the game. This switch sports accessories kit is suitable for playing with friends and family at home.

🎾【PERFECT GIFT FOR SWITCH PLAYER】The switch sports accessories bundle comes with the perfect packaging and is a perfect gift for the switch player. This switch sports game accessories kit comes with all the accessories you need for switch sports. Note: Switch console and Joy-Con are not included in the package.

⚔️【ERGONOMIC DESIGN】This switch sports accessories kit of swordplay grip, tennis racket, and bowling grip is ergonomically designed to be more comfortable and lighter to use. Also comes with an adjustable wrist strap, so you don't have to worry about throwing the Joy-Con out. Soccer leg straps and volleyball wristbands with Velcro design, adjustable tightness, easy and comfortable in the game is not tight.