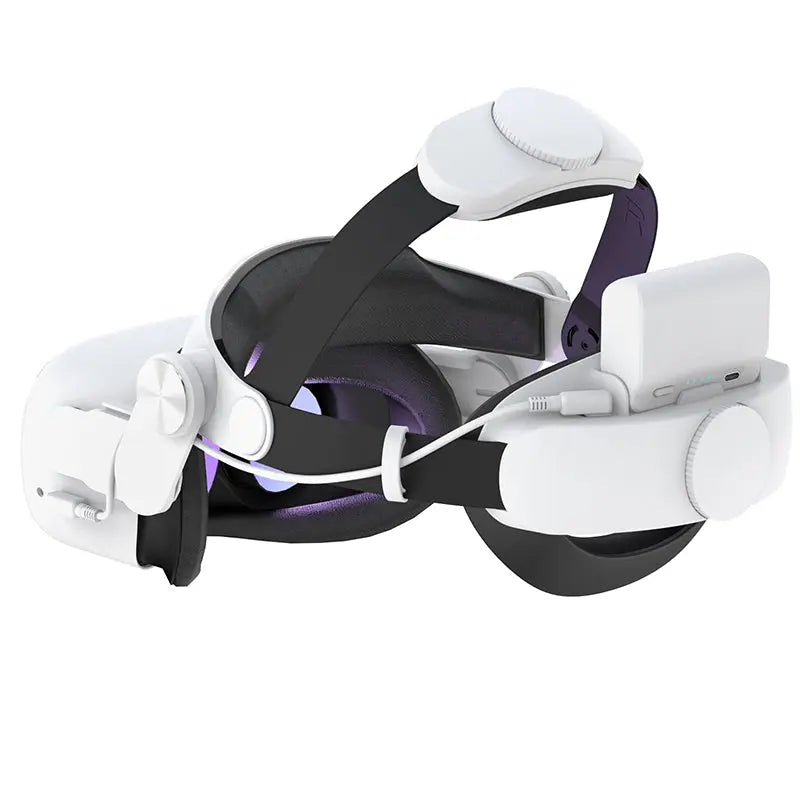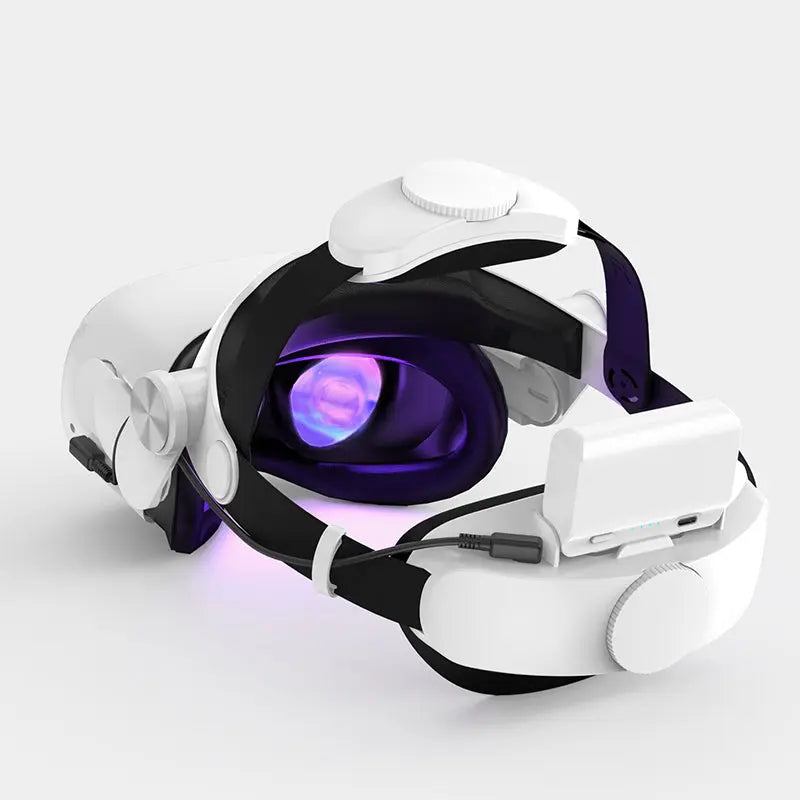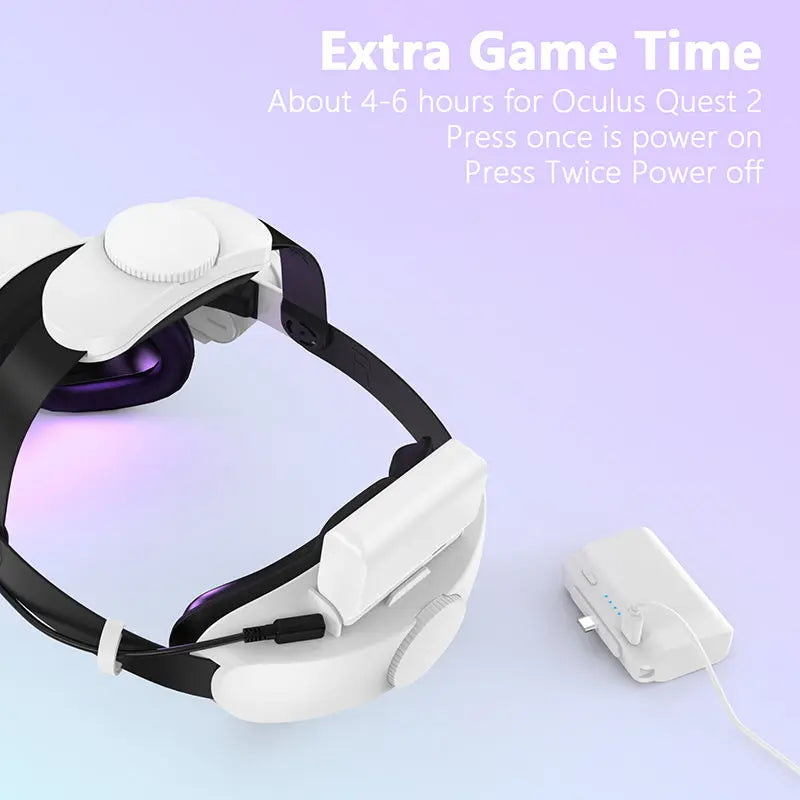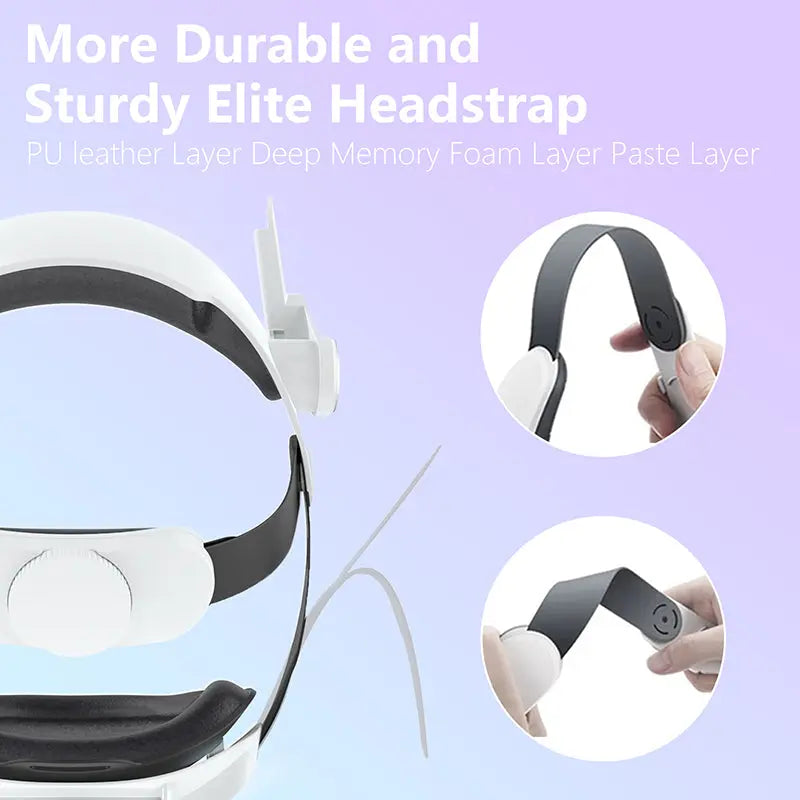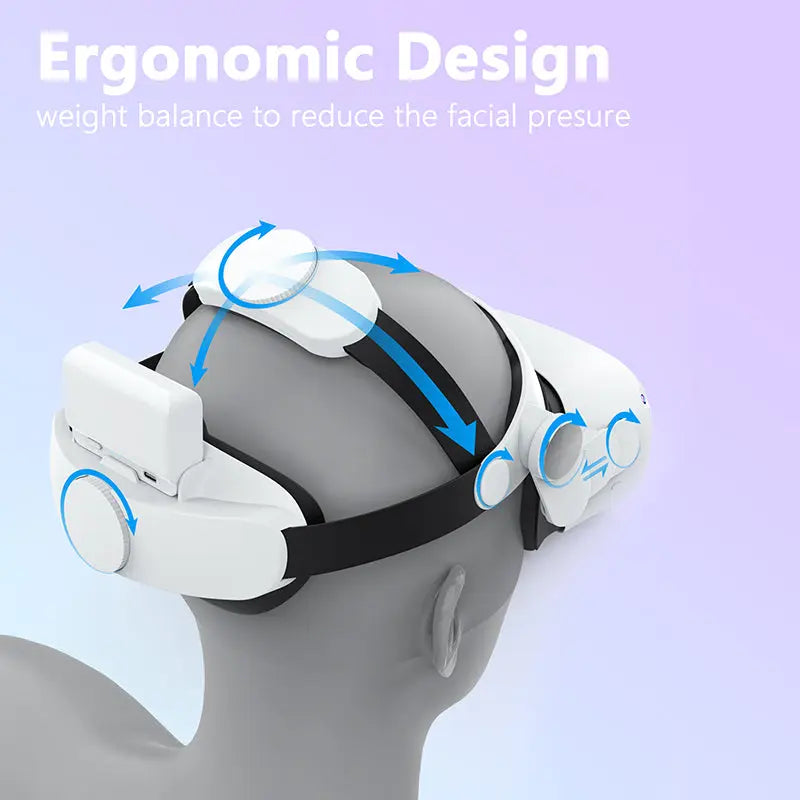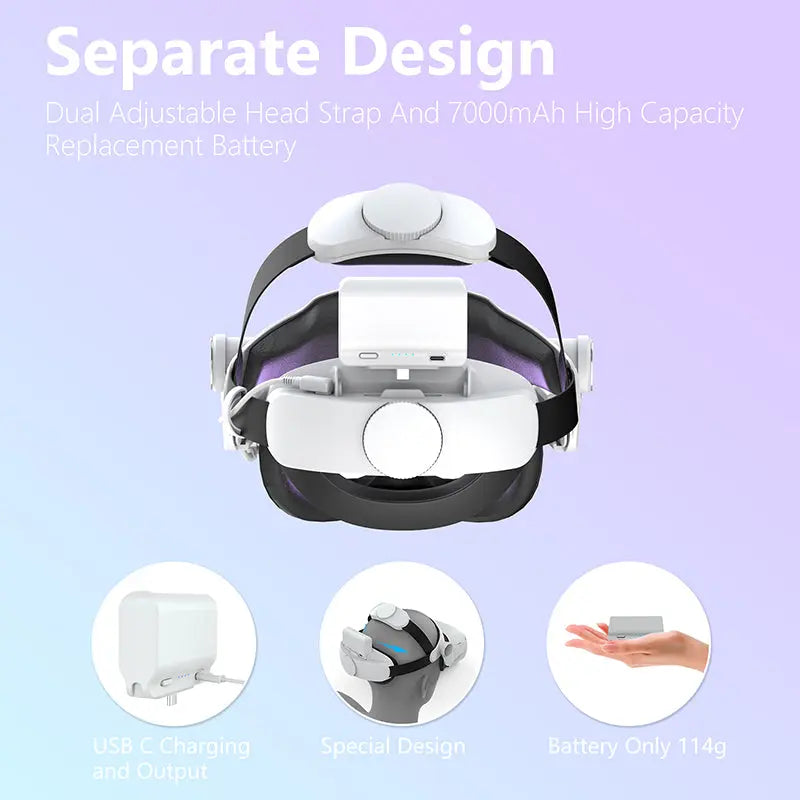 Pojifi With 7000mah VR Head Strap for Meta Quest 2 
Comfort strap with 7000mAh battery - pojifi  Battery Head strap for oculus 2 headset designed with 7000mAh rechargable battery and high-speed cable,extend 4 hours playtime in VR games or watch your favorite TV shows and movies.

Enhanced Side Straps - The side straps of our VR strap using the upgraded ABS material, which is eco-friendly and has much better flexibility and hardness that could stand over 10000 times bending.

Reduce Facial Pressure - With the upgraded soft PU leather surface can effectively improve the comfort and reduce pressure when wearing the headset. Design with the battery in back can evenly distributed gravity in different positions of the head, reducing facial pressure.

Superior Safety - Passed UL certification. Built-in Exclusive Safety Protection System ensures the safety of you and your devices, comprehensive Multi-Protect safety system includes overcharge protection, short circuit protection, temperature control, and more.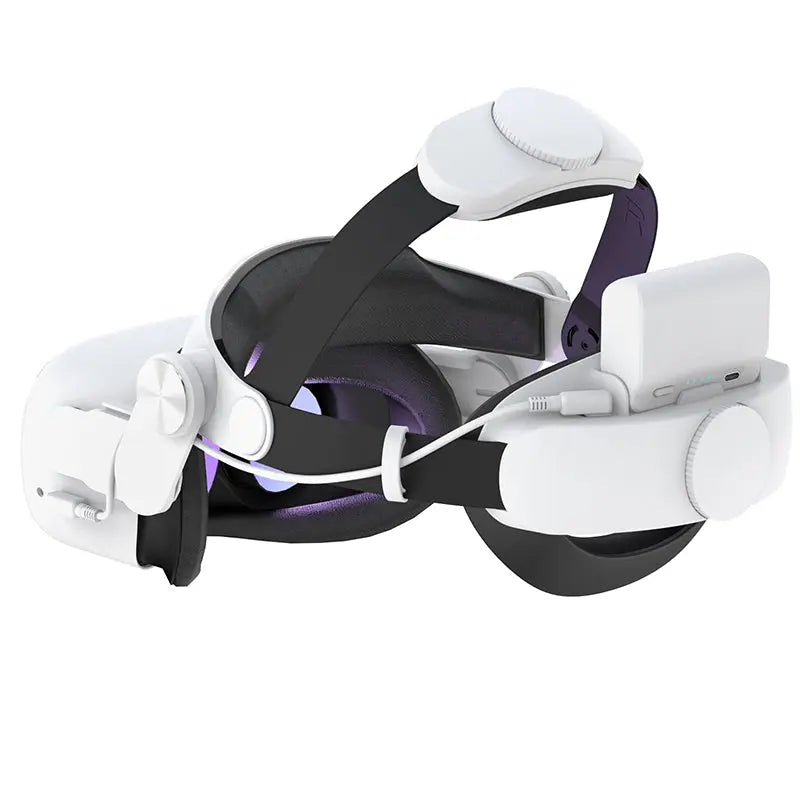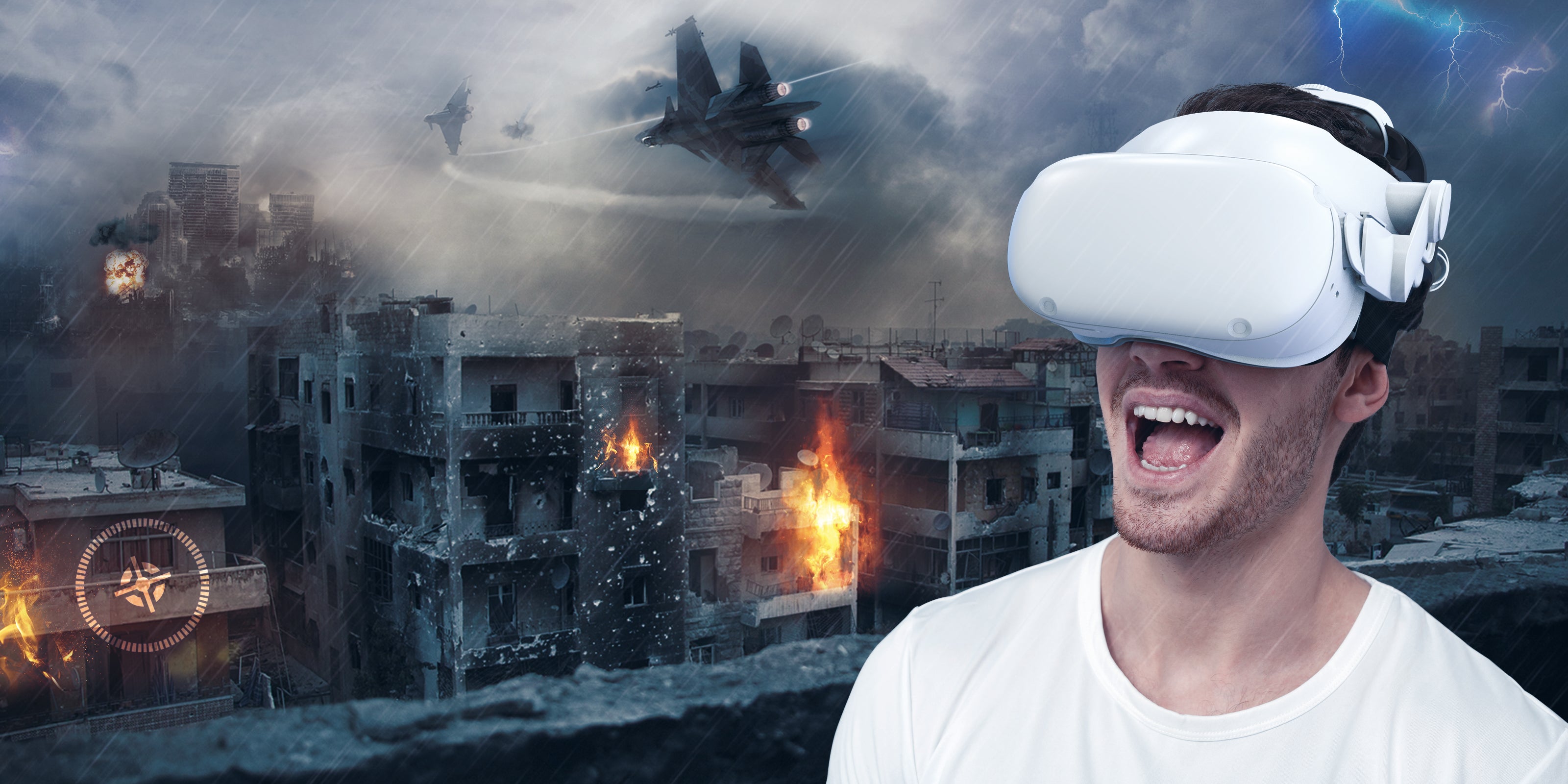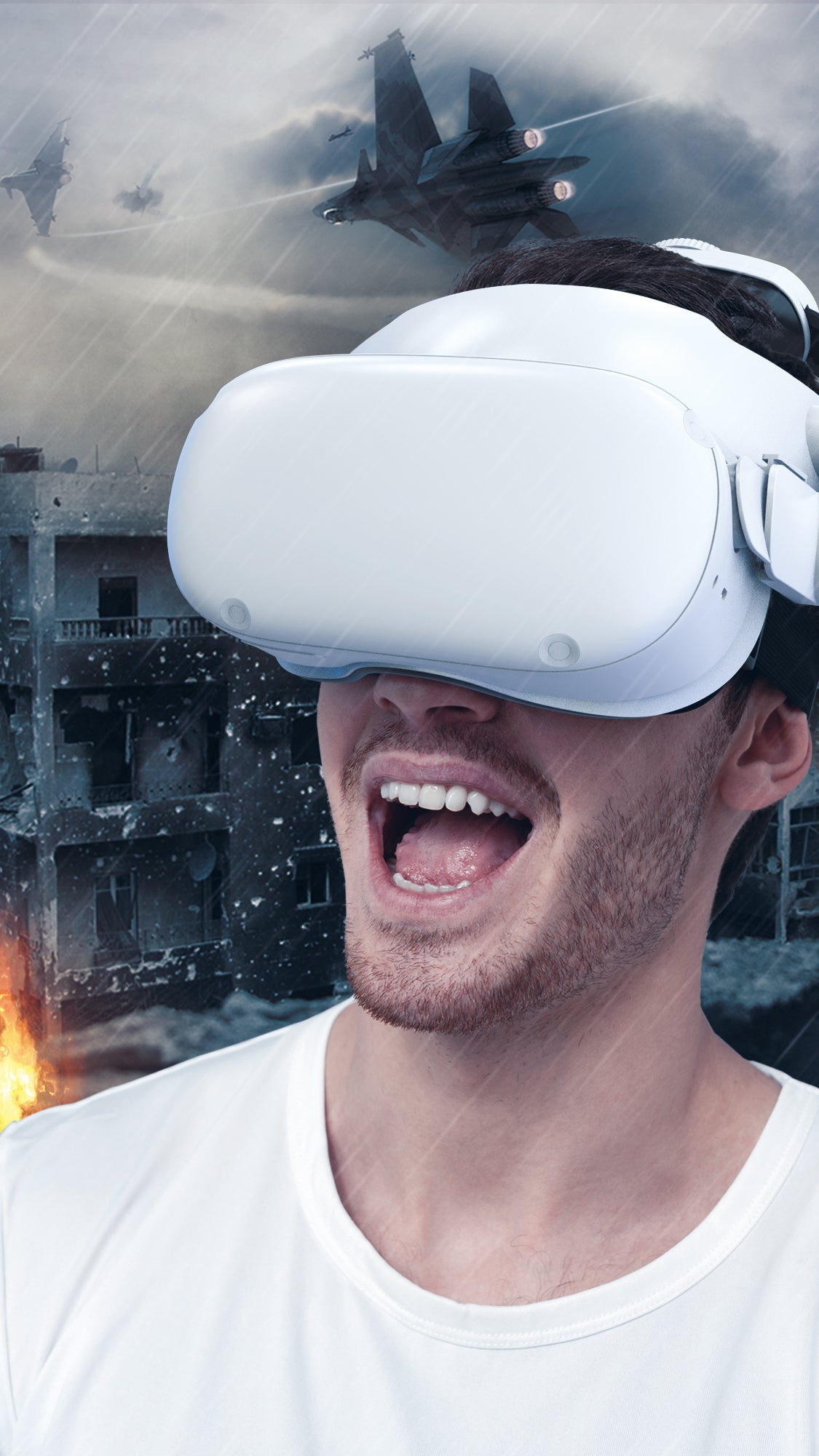 Pojifi Meta Quest 2 head strap
100%
Green, environmentally friendly materials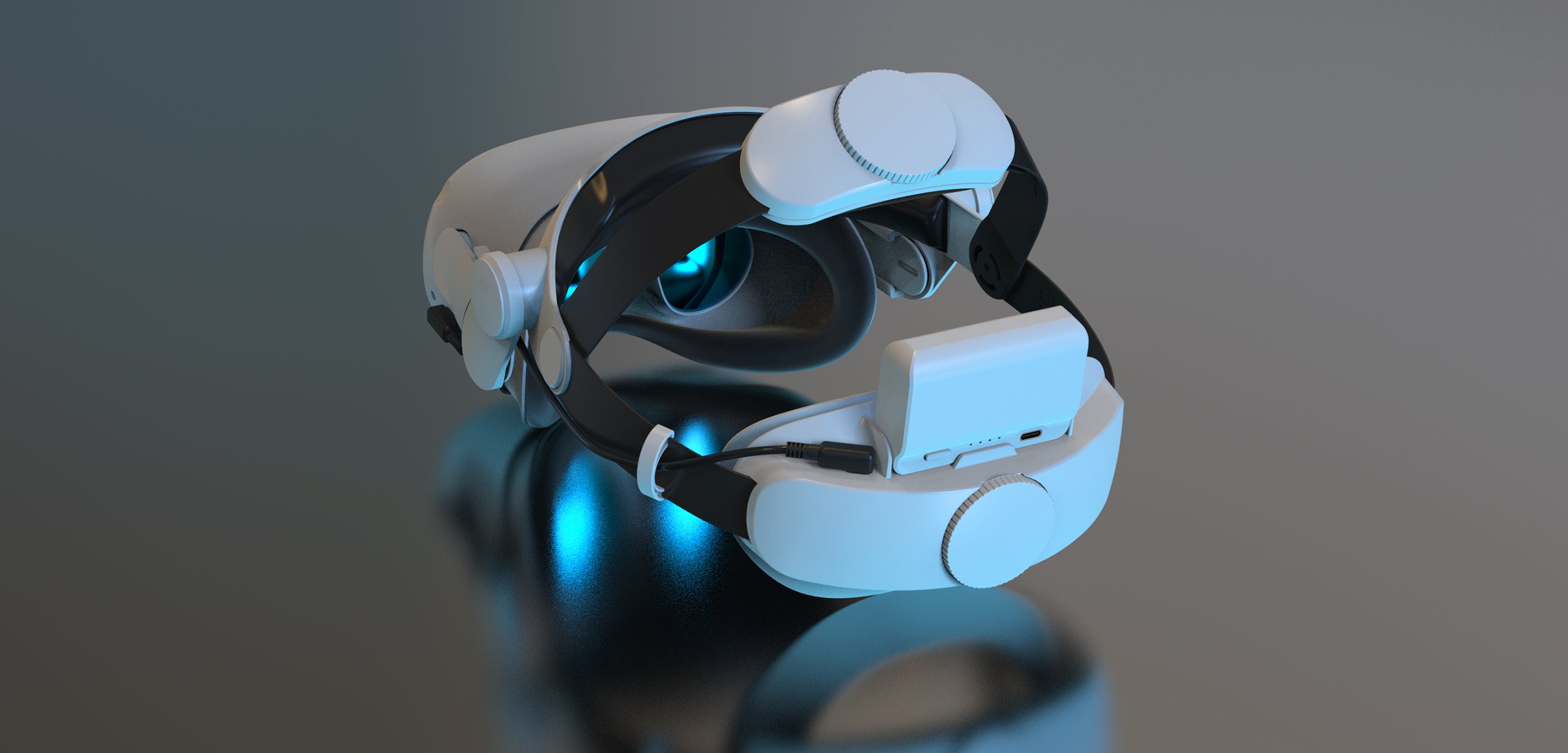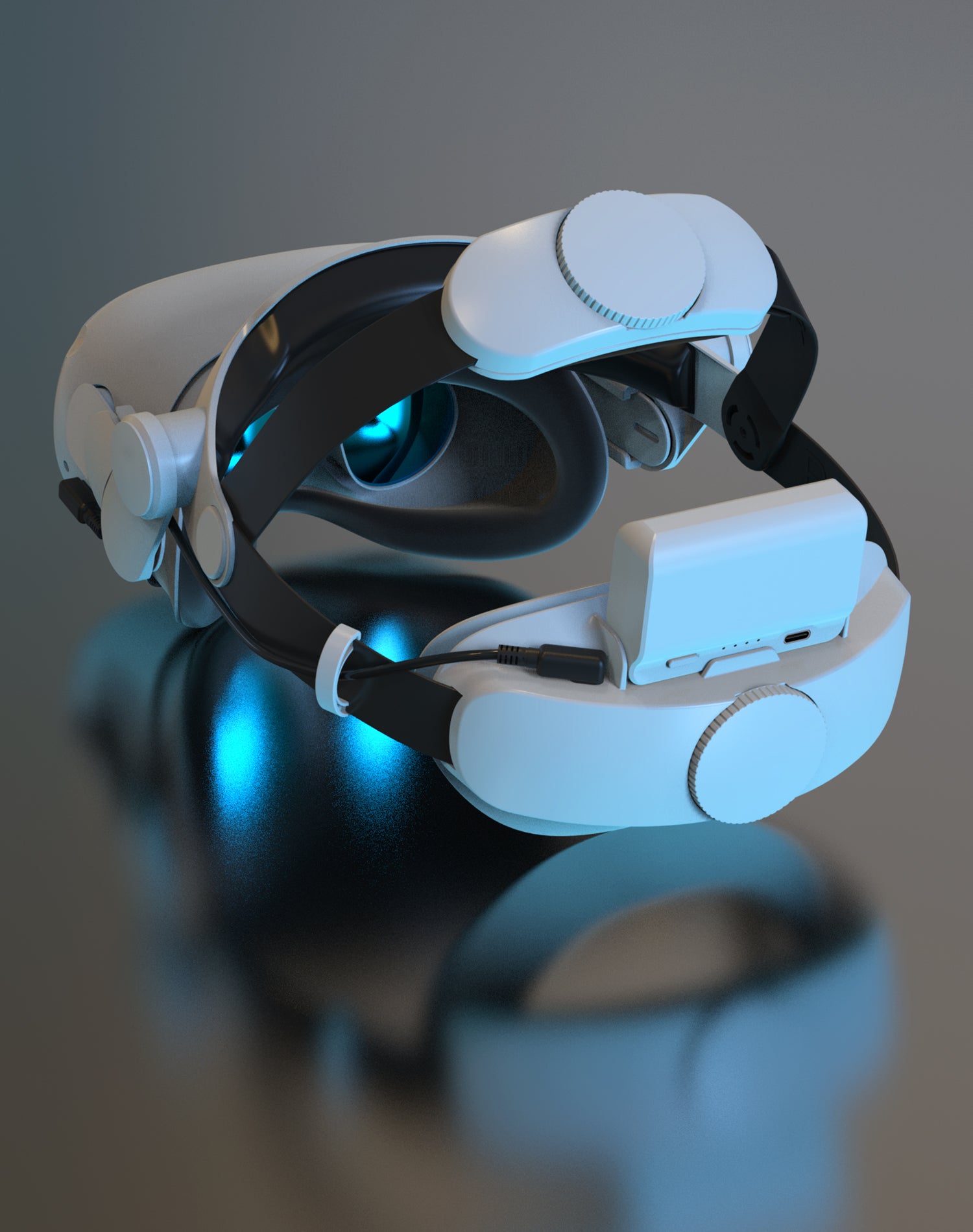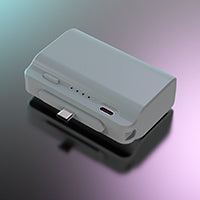 Extra Game Time
About 4-6 hours for Oculus Quest2 Press once is power on press twice ower off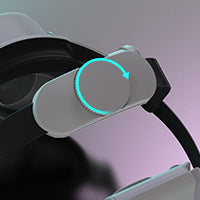 Ergonomic Design
World-class counterbalanced ergonomics so you can focus more on the experience and less on the fit.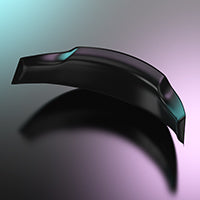 Environmentally friendly material
PU leather layer Men's foam layer Italian surface layer
Breathable PU leather foam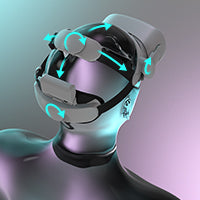 Balanced distribution design
The gravity of the product is evenly distributed in different locations on the head, greatly reducing the feeling of facial pressure, and quickly twisting the wheels to fit your size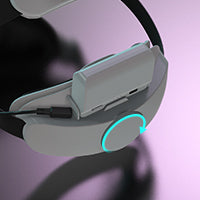 Easy to install
Ergonomically designed strap accessory specifically for Quest2 for your comfort
Pojifi journey of growth
How did we start our VR journey?
We started our VR journey in 2016 with a group of young people who love the world of VR and couldn't stop since then. Pojifi is a high-tech company that integrates research, design, development, manufacturing and sales. We are dedicated to designing high quality VR accessories for all VR lovers and we are working hard to build VR community for our VR

What makes our products different?
The only thing that makes our products different is that we are VR enthusiasts and we love to use our products and get feedback from our customers so that we can upgrade our products better.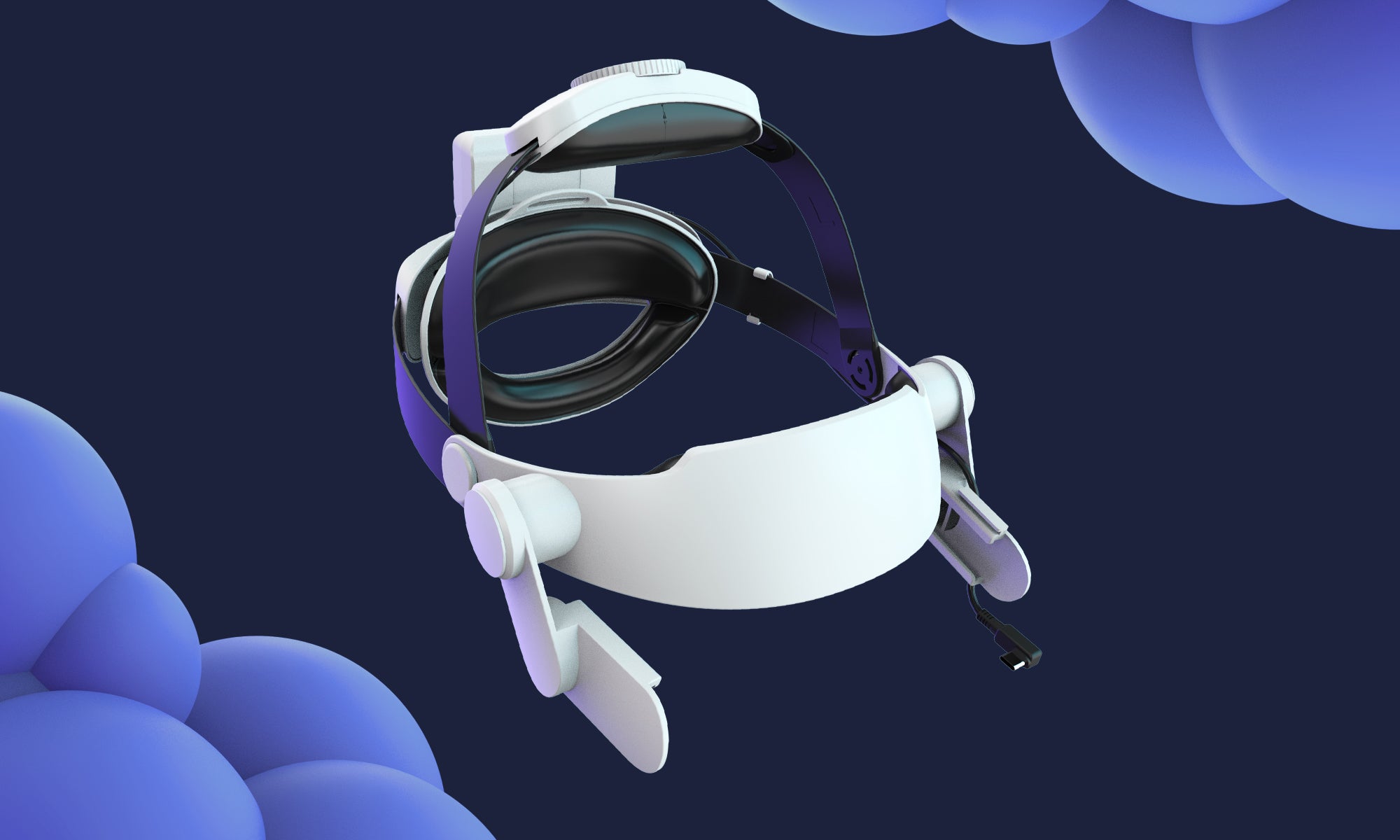 Testimonials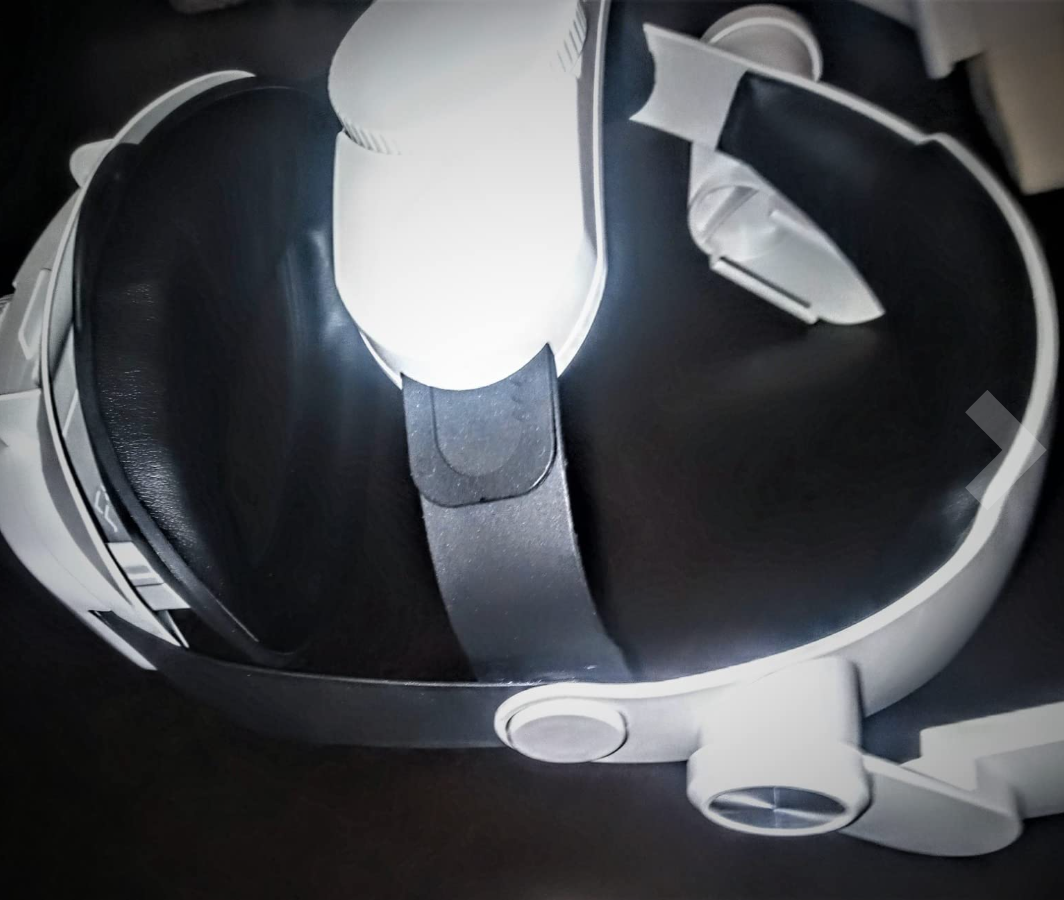 I bought this band for the Oculus aka Meta Quest 2 because both the default and branded aftermarket bands are fragile, so there was a bit of a learning curve in how to best maneuver it. To my surprise, you can adjust the width and length of the headset to get the best fit , the extended battery doesn't add too much weight to the device and it comes with its own USB-C charging cable So far it's been very durable and easy to take off and put on.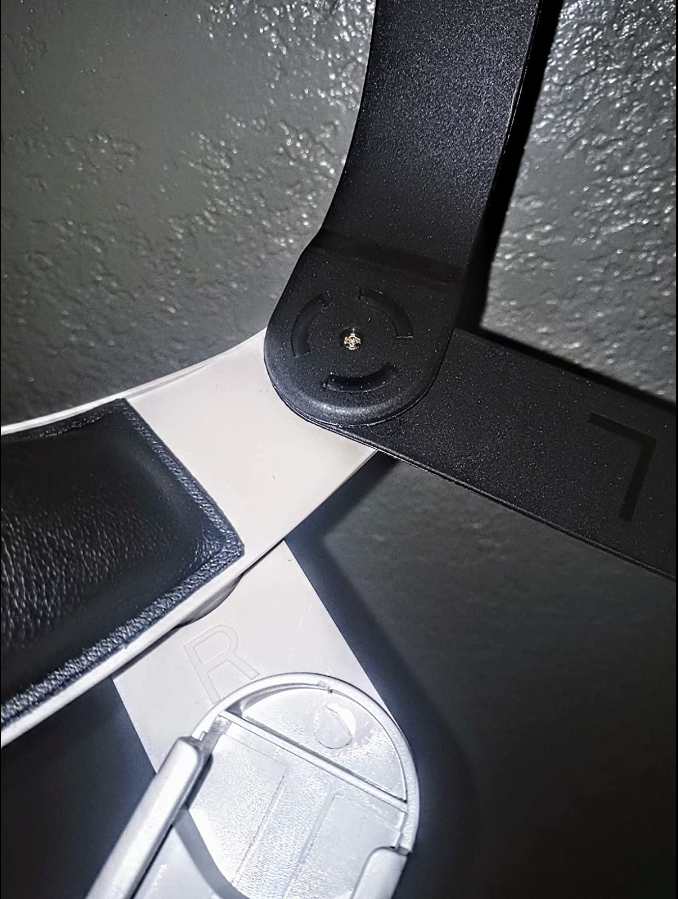 I love this thing and it gives me new hope for my quest. It is very comfortable. My head doesn't hurt anymore and for me it makes my Quest feel lighter on my head, it also recharges so no more worrying about a dead battery. You can see on the arm it says R for right and the L on the band is upside down for left. I thought I had it upside down, but it only goes one way, so it was obviously installed incorrectly. but it still works anyway and it's a life changing pursuit.

My kids love this head strap, it is far more comfortable than what comes with the Quest 2. The added weight of the battery pack is negligible and comes in handy during extended play time. It sure is much better than having to keep the headset plugged in the whole time, the long charging cable always seems to get wrapped around a leg or something! Overall this is a winner in both comfort and function.